Ready For The Future:
New Straddle Carriers
27 new Straddle Carriers have safely reached our port and will soon enter service.
The special feature: all new units have a hybrid drive and thus consume over 25% less diesel than the standard machines.
Thanks to a so-called twin spreader, whereby the unit can transport 2 standard containers at the same time, we also achieve a high handling capacity and confirm our self-image as a highly efficient terminal for our customers.
The SC are fully assembled on delivery and have made their way from the quay to the commissioning area on their own wheels.
The new equipment is an investment into the future and at the same time brings about a significant reduction in CO2 emissions.
---
18 Cranes
Already 2018, we put six new container cranes manufactured by Liebherr into operation.
In August 2020, four more Liebherr cranes were ready for their journey to the quay.
A big event for the entire NTB crew and a clear signal to our customers – NTB has 18 own STS cranes and is prepared for the coming next vessel sizes.
The STS cranes have an operational outreach of 73 meters; in total the boom has a length of 82.80 meters. The lifting height is 51.2 meters.
The new cranes will be able to efficiently handle ultra large container vessels (ULCV) with more than 23.000 TEU and loaded up to the ninth and tenth tier as well as over 25 container rows wide on deck.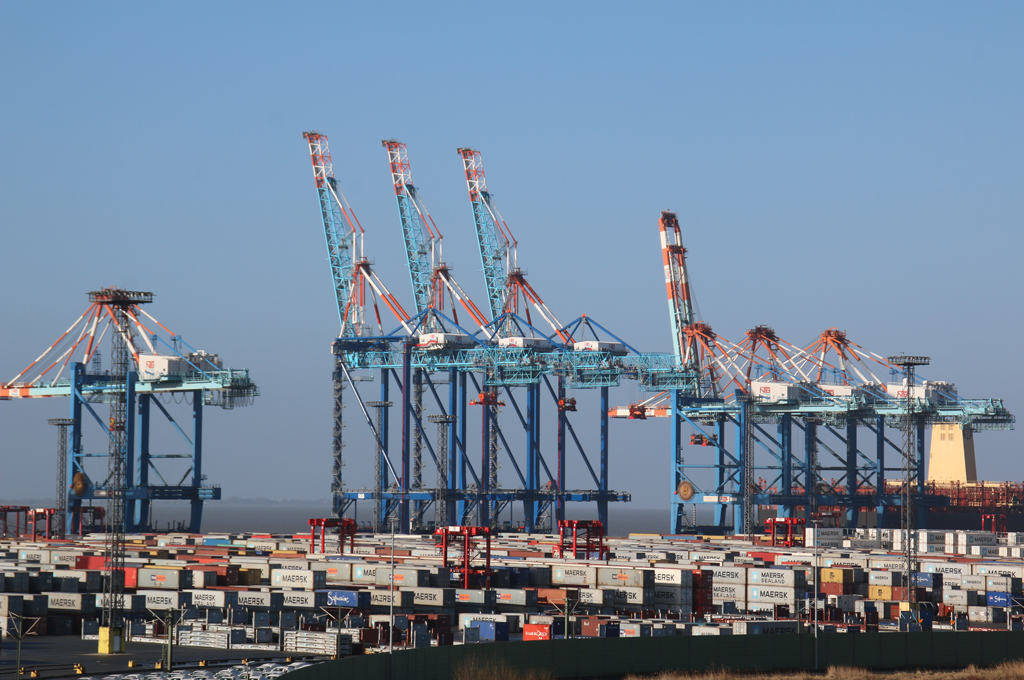 After commissioning of the Liebherr CB, there will be another 8 Post-Panmax CBs that can handle the most modern ships in the world with an outreach of up to 23 rows.
---
SC Fleet
With a modern fleet of diesel-electric 4-high straddle carriers of the latest generation, we offer highly productive handling and can react to any changes with high flexibility.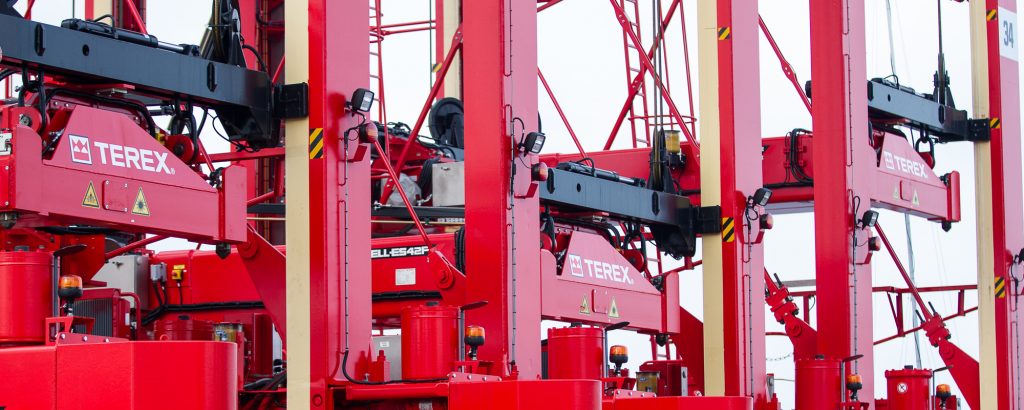 IT System
With Navis N4 we use one of the most modern Terminal Operating Systems (TOS). The real-time view of containers and equipment enables efficient control and optimized processes.